Informational Campaign: What is coaching?
What is coaching?
Answering this question is not at all complicated because it combines any known techniques, principles and approaches aimed at the full development of the personality.
At the same time, coaching does not repeat any of the existing methods and proposes a fundamentally new approach to maximising the full potential of a particular person.
One of the best definitions is given by a Timothy Gallwey – the godfather of the contemporary coaching movement:
"Coaching is unlocking a person's potential to maximise their own performance. It is helping them to learn rather than teaching them."
This methodology allows a properly prioritise in life, determine worthy goals and achieve them.
Where Did It All Begin?
The progenitor of coaching is Socrates. This ancient Greek philosopher developed a method that promoted the use of dialogue to achieve knowledge and which he used with his students. Socrates talked with them, asked questions. Students found the answers and realised that all the answers were inside them.
The godfather of contemporary coaching – Timothy Gallwey – is a tennis coach. He understood that the athlete's worst enemy is his own mind: the opponent in his own head is much stronger than the player on the other side of the net. Person's ability to learn and achieve efficiency is manifested as a result of awareness and responsibility. And athletes began to achieve striking scores.
In 1972, Timothy Gallwey published the book "The Inner Game of Tennis", in which he first described his vision.
The goal of the "inner game" is to reduce any interference with the disclosure of a person's potential.
Subsequently, Gallwey published several more books describing the use of the "inner game" method in various sports and business: "The Inner Game of Golf", "The Inner Game of Music", "Inner Skiing" and "The Inner Game of Work".
John Whitmore (pioneer of the executive coaching industry, an author and British racing driver) studied psychology in the USA. He examined Gallwey's approach to sports and in the late 70s when he returns to Great Britain, founded a tennis school, training in which was based on the principles of the "inner game" of Timothy Gallwey.
John Whitmore developed further the ideas of Gallwey and introduced the term "coaching" in business and management.
He wrote a best-selling book "Coaching for Performance", translated into more than 20 languages.
Whitmore developed a coaching model, called GROW, one of the most commonly used and well-known models.
There are many variations of the GROW model:
Goal setting, Reality, Obstacles and Options, Way forward;
Another one is: Goal, Reality, Options, Will to act;
And many more.
GROW's model origins some trace to the Inner Game. Both methods – Inner Game and GROW – suggested that many people have difficulties in achieving their goals because they were not learning from experience and were not aware of the available knowledge that would help them.
Thomas J. Leonard (author, founder of Coach University and International Coach Federation) is recognised as the founding father of professional life coaching all over the world.
He brings together business, psychological, philosophical, sports and spiritual concepts to create a process for the development of people in their personal and professional life.
At the beginning of his career, Thomas gave financial consultations and provided support to people in overcoming financial constraints. His most successful clients, he observed, are asking him for advice, not so much on finance, as they are asking for personal business advice.
In the late 80s, by combining his knowledge of business and psychology, Leonard began to give such private business consultancy and described himself as a "coach".
Coaching quickly became very popular in the United States.
Even so, a modern man understands that it is more important not to get advice, which is useful only in the current situation but to learn how to find solutions in similar cases, to find access to internal resources and unleash their inner potential completely.
In the 90s, different types of coaching appeared: life, business, relationships, and even retirement coaching.
Today, coaching is successfully used in personal and career growth, sports, pedagogy and other areas of life.
How Should We Understand It?
Sooner or later, each of us wonders: "Who am I?", "Why do I live?", "I wonder about the meaning of my life?", "What do I really want?", "How to make my dream come true?", "Where do I find happiness?", "When do I become successful?", etc.
Frequently, in search of answers to such questions, people are seeking the support of a coach.
They are assailed by self-doubts and feel that they can do more; that are not fully accomplished, that they have lost their way in their lives and to themselves. Besides, sometimes in life happens so that although we have everything, for some reason there is no happiness.
Therefore, we have to say that when a person asks themselves questions – that's a huge step. It is a step towards awareness and the beginning of all changes in life, because, when asking questions, then there is energy to find answers. Conversely, when we do not ask questions, it means we are desperate, we lost interest, or we are happy with everything, and we have no impulse to change.
Coaching is a methodology that allows people who answers questions to understand themselves better, their desires, aspirations, look into the eyes of their beliefs and fears, and dare to immediately start acting, creating their lives just as  they want.
The good news is that if there is a question, then there is an answer. Just as each lock has its own key.
Our happiness, harmony, resources are within us.
Further more this idea creates a coaching philosophy. It is essential to merely support the person to look inside themselves and hear their own voice.
Тoday coaching is a proven method for developing and unleashing human potential, achieving goals and balancing life in all key areas such as relationships, family, career, money, financial well-being and prosperity, health.
Likewise, the use of coaching methodology allows you to run and complete team projects in business and personal life.
Coaching is not mentoring, psychotherapy, counselling or training.
It is a process of an active and extremely creative manner of interaction between a coach and a person, aimed at a result.
For some it is the modern "magic wand". Take the "wand", name your goal, answer a series of profoundly encouraging and effective questions your coach places and the action plan is already in your pocket. It remains only in small steps, calm and in a convenient for you mode, to move to the desired goal: from point A to point B.
Apart from that, by using a coach, people achieve their goals more efficiently and faster and are confident that their chosen direction of development is precisely what they need.
See Also: Definition of Coaching By Gerard O'Donovan, Founder and CEO of Noble Manhattan Coaching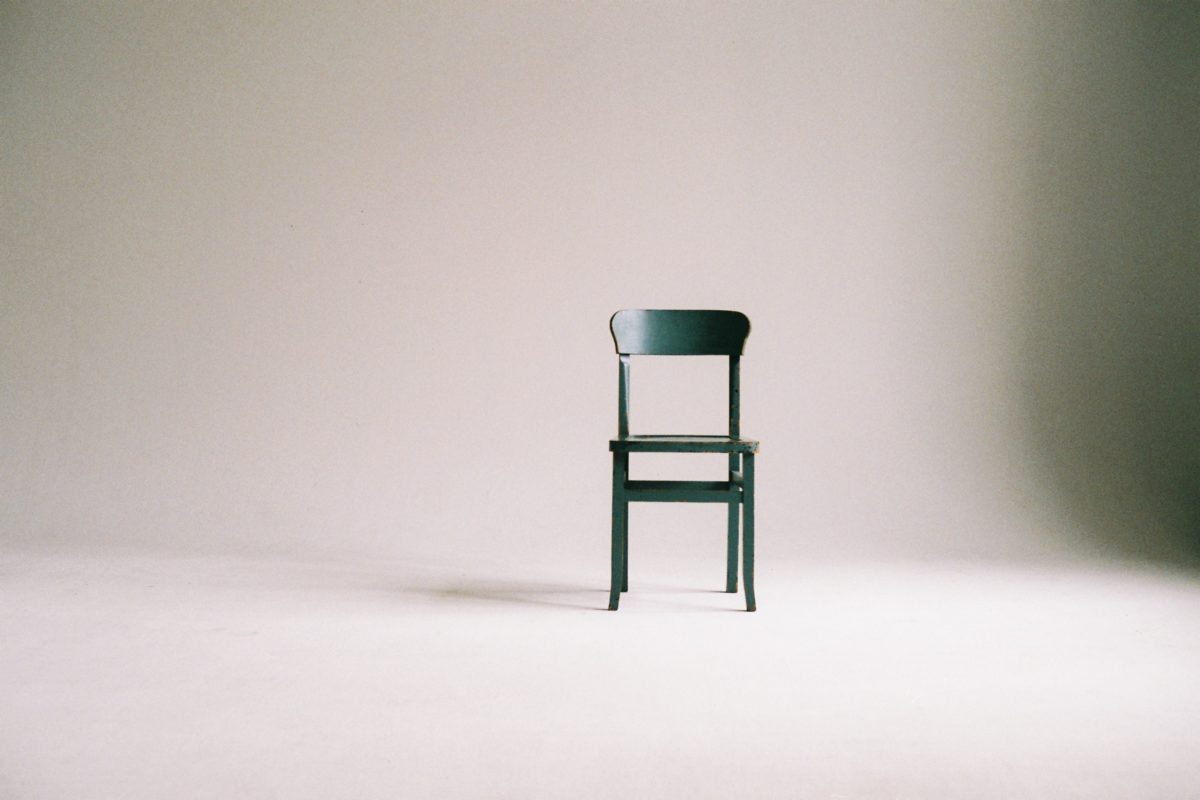 Is coaching therapy?
Coaching is often equated with psychotherapy, psychoanalysis, or psychology, which creates negative associations for the uninitiated.
Unlike psychotherapy and psychology, coaching focuses on the future rather than on past experiences or mental disorders. Coaching helps people to achieve  their goals and learn how to find their own solutions.
When we explore and analyse the causes of psychological problems, psychology and psychotherapy we seek answers to the question "Why can't I change?". Coaching aim to respond to the question "How can I change?".
What Coaching focuses on is the future of a man and works with his dream and ways to achieve it. During a coaching relationship, the person looks towards the future, along with the coach sets a goal, strives to reach it, and the coach supports him to choose the right action.
In coaching, man is considered to be a healthy, successful person with all the resources and potential to achieve his dream and manage his life.
This methodology implies that everyone has great potential and does not matter what he has in the past. The most important thing is what he wants for himself for a future in every sphere of life – work, career, finance, health, family, relationships, travel, creativity, hobbies, personal and spiritual growth, etc.
If you decide to become coaches, you do not need special psychological education.
Sometimes it even hinders work with people. As our practice in coaching indicates, many psychologists can hardly "get down from the pedestal", i.e. to move away from the position of the expert and to work with the person in a coaching format – in the context of a partnership.
Coaching is NOT therapy. Why?
The result of a therapy is often an improvement in the emotional state. In coaching, however, the focus is on developing effective strategies to achieve specific goals in professional or private life. While the emphasis is on action and performance. Let's see:
| | | |
| --- | --- | --- |
| | Therapy | Coaching |
| Explores | Your traumas and problems | Your successful experience, result, goals |
| Focus on | Present and past | Present and future |
| The key question | Why did this happen? | What do you really want? |
| The person | Victim of circumstances | Player, Author of his life |
And if a professional start thinking along with a coach about the development of his / her competencies within the framework of corporate requirements, not every psychologist will be able to understand what these competencies are, how they "live" in the organisation, what skills the employees have, when these competencies are considered "developed".
Summing up the above, we could emphasise the following:
The coach is a unique specialist.

This is not someone who gives you a bunch of tips for one hour of work and teaches you how to live properly.

At the same time, the coach is not a psychologist who analyses your life.

Professional coaching is an independent approach that focuses on unlocking the potential of the individual, achieving high results and managing personal change.
In conclusion, we could say that coaching is a modern technology aimed not only at self-development but also in providing а professional support to a person in identifying and achieving his or her personal goals in every sphere of life, creating a more quality life.
Sources:
1) Mikosoft.kz – What is coaching?
2) 1napc.ru – What is coaching? Coaching or psychology?
3) Topinnumber.com.ua – Coaching history. Where it all began?
4) Aziomacoach.by – The difference between coaching and…