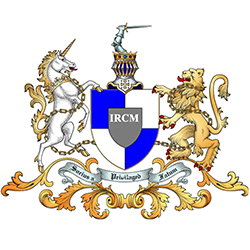 International Regulator of Coaching and Mentoring (https://ircm-cic.org/)
The International Regulator of Coaching and Mentoring CIC (IRCM) promotes excellence in Coaching and Mentoring.  The approval from the UK Regulator of Community Interest Companies, through their community interest test, gives the IRCM the authority to carry out it's activities for the benefit of the consumers (clients of coaches and/or mentors, students of all training courses/workshops, and members of all Professional Bodies and Support Groups).  The IRCM partners with Professional Bodies and works closely with the industry leaders to maintain an agreed Unified Code of Ethics, the Unified Industry Core Competencies, and a centralized single Directory of Organisations, Education, and Individual Suppliers.
The IRCM endeavors to support all coaching and mentoring industry consumers, supporting genuine coaching and mentoring organisations and professionals; and continues to work to promote excellence, improving confidence with the consumers in the international community of coaching and mentoring.
In order that consumers benefit from high quality services and products, the IRCM encourages all consumers to verify the competence status of their Coach, Mentor, Course/Workshop provider, Support Group, and Professional Body; by checking that the Coach, Mentor, or Commercial Course/Workshop provider is accredited/credentialed by a Professional Body or abides by the IRCMs Codes, Competencies, and Ombudsman Service.  For Formal Course/Workshop providers, we encourage the consumers to check that their University, College, or School is registered with the IRCM and abides by the IRCMs Codes, Competencies, and Ombudsman Service.  The details of all accredited/registered Professional Bodies or registered Support Groups, Course/Workshop providers, Coaches and Mentors can be found on the IRCM Directories – https://ircm-cic.org/directories/.
Consumers can share their concerns and issues with the IRCM's Future Industry Direction Department by completing the forms in the footer of the IRCM's website.