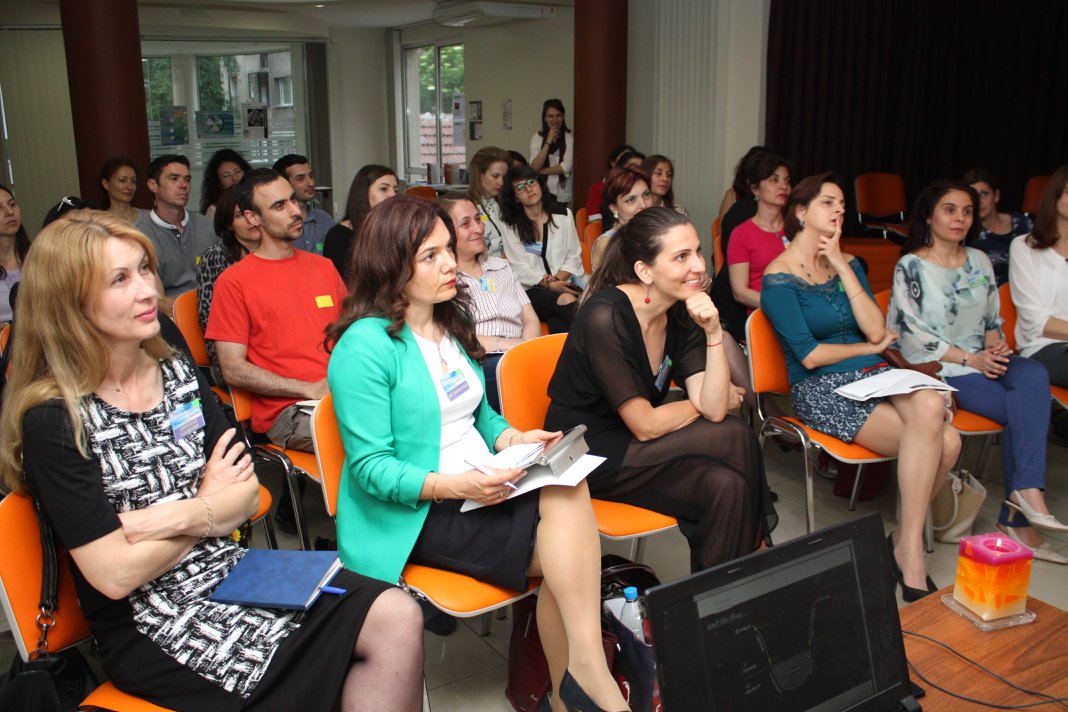 Introduction to Coach Training – Skopje – with Gerard O'Donovan
We invite you to join us in our one-day event that has already changed the lives of hundreds of people.
Most participants rate this course as the most information-packed coaching day that you can ever attend. Which also answers your questions about coaching and how to become a Life Coach or Corporate Coach.
Moreover it is an accredited and certified coaching experience.
You have the unique opportunity to meet the dynamic and inspirational Gerard O'Donovan, one of the world's leading Coaching authorities and the founder of Noble Manhattan Coaching.
Do you want to change your life and that of many others?

Are you eager to learn how to empower others to achieve great results?

Discover everything you need to know to become a Life or Corporate Coach!
The Introduction to Coach Training Day is the Opening Event of the Executive Coaching and Leadership Week in Skopje which starts on Oct 31, and is followed by

:
Designed to increase the individual's knowledge of coaching and leadership.
Understand the basics of personal and executive coaching and to learn coaching skills that can directly be applied in the workplace.

Get a firm grasp of the key skills of leadership and how to develop those and apply them within your own life, team and company.

Learn techniques on how to develop your own inspiring leadership.

Understand the role that accreditation and standards play within the coaching world.

Grasp the many challenges facing corporate leaders today and within the next seven years.

Take away techniques, knowledge and skills that can immediately be used and applied.
The Coaching Masterclass is ideal for managers who wish to take their leadership skills to the Next Level.
Leaders will learn how to add coaching skills, techniques and model to their professional skill set.

In addition, you will enjoy the additional side benefit of personal coaching on any subject that concerns you.

It is perfect for all professionals in the personal, executive and team coaching arenas, as well as those engaged in individual coaching.
These supervised coaching masterclasses provide a group learning environment. Which allows participants to develop executive master coaching and/or team master coaching skills at an individual pace.
Introduction to Coach Training – Oct 31

Executive Coaching & Leadership Program – Nov 1

Executive Coaching & Leadership Program – Nov 2

Executive Coaching Masterclass – Nov 3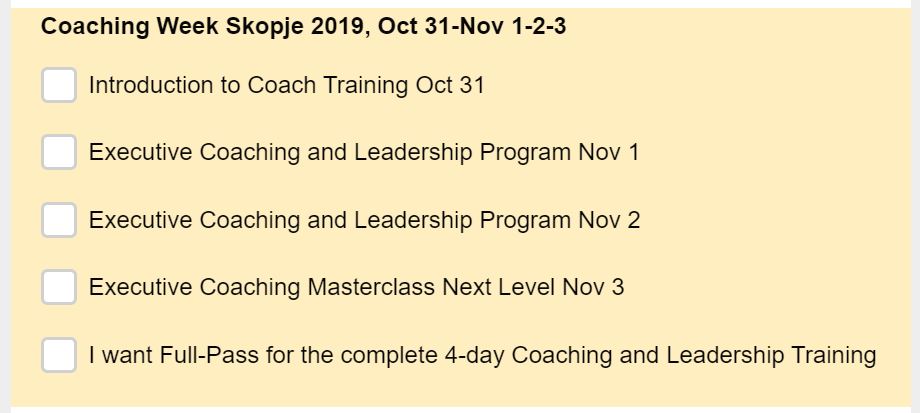 Speakers
Gerard O'Donovan

Founder and CEO of Noble Manhattan Coaching lnternational

Who is Gerard O'Donovan
Gerard is considered one of the most influential Coaches, and one of the Founders of Coaching in Europe. He is the founder and CEO of the longest established European coach training organisation Noble Manhattan Group which has contributed over 18 various courses in coaching skills and competences, many of which have gained international acclaim and multiple top accreditation by independent accreditation bodies, such as International Authority of Professional Coaching and Mentoring, International Coach Federation, ILM, Monarch Business School, etc.

In 2017 Gerard O'Donovan was nominated CEO of the year, and two consecutive years in a row 2017 and 2018 his company Noble Manhattan Coaching is the recipient of the International Award of Best Company for Life and Corporate Coaching.

Gerard O'Donovan is an Accredited Fellow Coach – one of the very few unique individuals to even be awarded this accreditation only for outstanding contribution towards the development of the Coaching Industry.
It is a rare opportunity to spend a day being personally trained by Gerard.

Katrin Prentice, Accredited Master Coach (IAPC&M)

Founder of Palitri International T/A Noble Manhattan Coaching Europe-CE

Katrin is among the first Accredited Master Coaches in Eastern Europe, with over 3000+ hours experience with individual clients. At the same time, her passion and professionalism has contributed tremendously to the development of the coaching industry as a whole in the Balkans region and beyond. She is highlighted twice in the international registry of coaches as one of the globe's most innovative and influential coaches 2018 and 2019 who have gone above and beyond to provide expert training and support to clients. And therefore she received recognition as Leading Coach in Bulgaria both years – 2018 and 2019.